Start Your Gaming Adventure Today.
Unlock a World of Fun.
Meet Your New Gaming Console.
ALL IN ONE GAMING CONSOLES
A "Desktop Like" Experience, Unlike The Sluggish Performance Of Most Single-board Computers.
Raspberry Pi 4: A Gaming Console for All Generations.
Dive into nostalgia with our Raspberry Pi 4 Retropie Emulation Console. Seamlessly crafted for avid gamers, this console brings together the power of Raspberry Pi 4 and the versatility of Retropie.
See More
The Pocket-Sized Treasure Trove
Discover the power of our ultra-compact USB Stick, packed with 70+ emulators. Dive into a universe of classic games spanning multiple consoles and systems, all at your fingertips.
See More
RETRO ARCADE MACHINES
Revisit the Good Old Days with Our Plug & Play Arcade Machines - Experience the Thrill of Thousands of Retro Games on Your TV!
MAXIMIZE YOUR GAME TIME

There's nothing quite like challenging your friends in head-to-head battles.

LIGHT UP ANY SPACE

LED lightning is one of the coolest features we've added to every arcade system.

HEAR THE DIFFERENCE

With our high-quality surround sound audio, you can hear every detail in crystal-clear audio.

THE TOUGHEST ARCADE

With your own arcade machine, you can knock 'em down and leave 'em in your dust any time you want.
VIEW ALL
ALL IN ONE MINI GAMING PC
Join The World Of Mini PC Emulation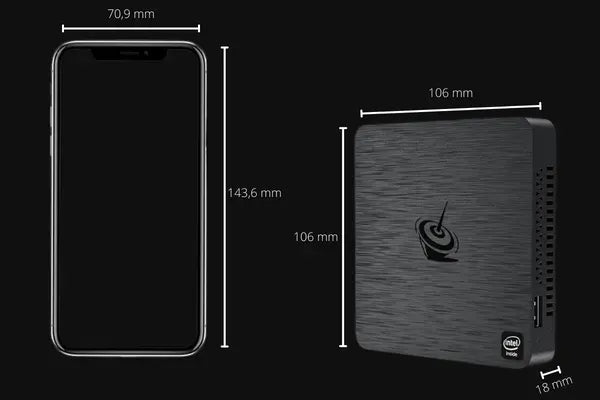 EASY TO USE. PLUG & PLAY
The All In One T4 Pro Emulation Console is at the heart of a new game-changing, Windows based, programmable computing ecosystem.
PC STREAMING & GAMING
Say goodbye to complicated setups and hello to easy, one-stop gaming fun. This system takes gaming to the next level.
INTERNAL HDD 500GB
Get ready to have the ultimate gaming collection right at your fingertips! With a massive 500GB HDD, this gaming console is loaded with every game you could ever imagine.
SMALL BUT POWERFUL
Thin and light Mini-Computer with silent fan, efficient heat dissipation, multi-port to satisfy your daily work needs,
EXCELLENT GAME PERFORMANCE
Step into the ultimate gaming arena with our blazing-fast emulation console. Equipped with Windows 10 Pro 64-bit OS, a 4G RAM and a massive 64GB eMMC, it's powered by an Intel® Apollo Lake Processor N3350 (2M Cache, 1.10GHz up to 2.4GHz), capable of delivering a seamless gaming experience with lightning-fast multitasking and picture-perfect image processing. Get ready to dominate the game world with its exceptional hardware and software optimization, providing you with unparalleled gaming performance and uninterrupted play.
Read More
CUSTOMER REVIEWS
This all-in-one emulator, unlike others on the market, works right out of the box. The company put a lot of thought into this product before it was released. Many products like this have either games that don't work or the controller is not properly mapped to the games.
I love it! It took me a while to pick an emulator to play the Nintendo and Super Nintendo games I had growing up. I came across this one cause it seemed the most legit. I've only had it for a day but I'm VERY happy and excited with it.

With this unit, virtually everything works as advertised. If you want to use a separate Bluetooth controller you would need to buy a USB Bluetooth receiver which can be purchased anywhere for less than $10. I highly recommend this product. Keep up the good work!
Super proud of how this turned out. Arcade wall with over 8,000 old-school games.
Best emulator I've purchased.
I have two other emulators from other sellers and they don't come close to this one. This NES emulator has three times as many games and runs all the games I've tried smoothly. There was good communication with this company, and pleased with their product overall.
Newsletter
SIGN UP and get 5% off of your first order!
🎮 Game On: Dive into the World of Retro! 🕹️
Stay updated with the latest in retro gaming, tips, tricks, and nostalgic trips down memory lane. Our blog is your ultimate guide to all things classic gaming. Press play and explore!