Looking For The Perfect System Full Of Retro Games That Simply Connects To Your TV And Is Ready To Play?
You Found It!
WHY ANDROID 4K king edition?
Here At Retro Gaming House We Have Poured Our Hearts Into Bringing You The Best Retro Gaming Experience That Anyone Has Ever Offered.
All you need to do is to plug in your Retro Gaming Console.
The console is compatible with all of the modern TVs (Hd, 4K…) equipped with an HDMI input.
Easily save directly on the console, no need for an additional memory card to keep your saves.
Nothing better than sharing the fun, with family or friends, Up to 4 players supported.
Find your favorite games in a selection of over 50.000 games
Plug & Play - Fully Loaded
No Need To Configure The Controllers Or Tweak Any Of The Configuration Settings. Just Plug Everything In And Start Playing In Minutes.
Octa-core ARM Cortex-A2GHz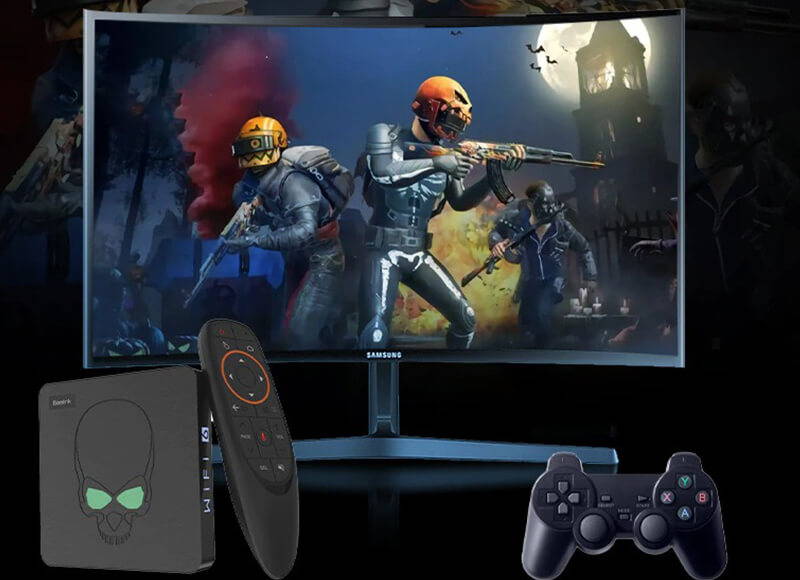 Support 4K 60fps UHD output, supports 3D video output, stream to H.265, HEVC, VP9 4K UHD 10bit HDR w/DTS. Brings you better video and game effects.
Game Titles Have Video And Audio Previews To View What The Game Is Like Before Playing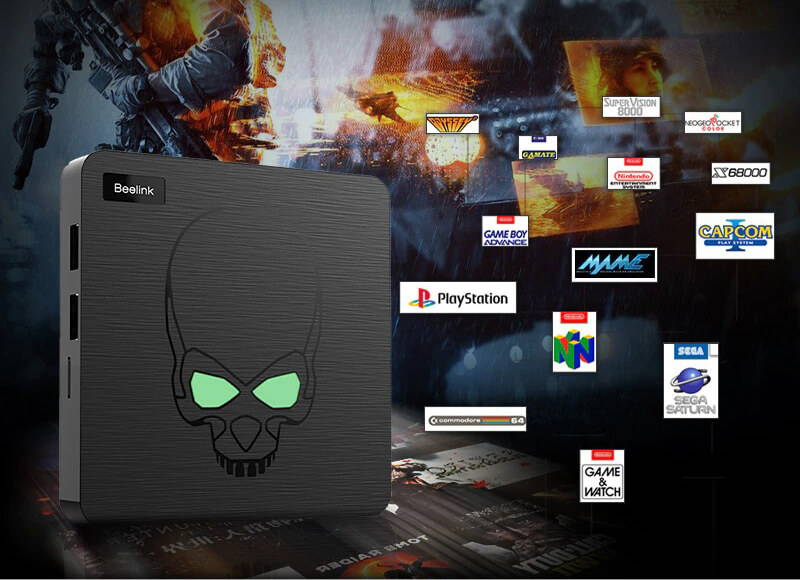 With This Android Box You Can Live In The Future,
While Gaming In The Past!
The Small Android Kit That Makes
All The Big Differences.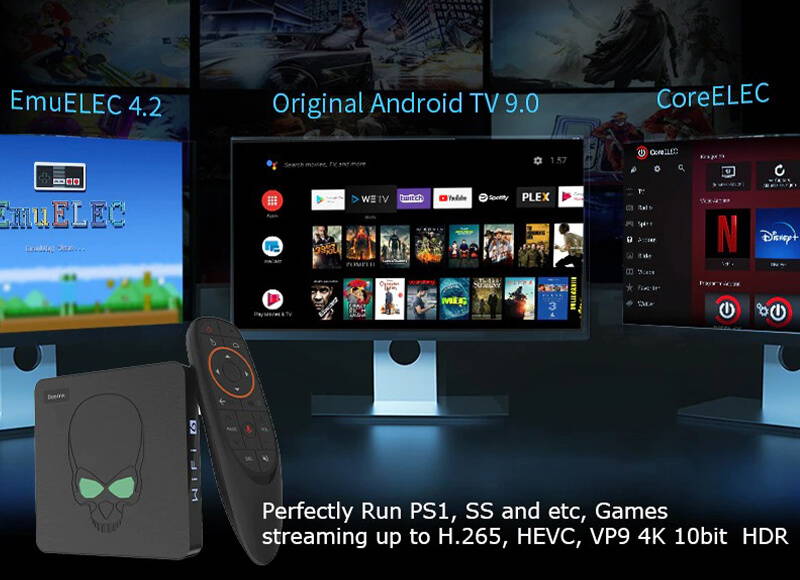 You can watch TV movies, browse the web with Google, watch videos on Youtube, play online games, etc.
Latest EmuELEC 4.2 With 49000+ Games
Pre-installed with the latest EmuELEC4.2 game system, with 49000+ classic games and 50+ emulators
Android TV 9.0+ latest EmuELEC 4.2+CoreELEC system. Not only can you play classic retro games, online games, you can also watch TV movies and browse the web.
Euquiped with Hexa-Core S922X Chip
Ultra-fast running speed and smooth image processing performance, smoothly running PSP/PS1/SS/N64 and other power demanding classic games.
Due to the nature of emulation, not all games/systems run perfectly.The N64 (and others) can run choppy (or not at all). Retro Gaming House cannot guarantee that all games will run perfectly, but most of them do.
Need assistance? Have Questions?
Reach out to us via our contact page, or check out our FAQ portal.