The Most Complete Emulator Console You Will Find!
This Mini Retro Game Console 4k will bring you the best game content and gaming experience!
Reasons Why You Should Buy This Gaming Beast!
All you need to do is to plug in your Retro Gaming Console.
The console is compatible with all of the modern TVs (Hd, 4K…) equipped with an HDMI input.
Easily save directly on the console, no need for an additional memory card to keep your saves.
Nothing better than sharing the fun, with family or friends, play with up to 4 Players with a USB Hub included.
All the interface is in English. In some rare cases, if no translation's available,they might be in another language.
WiFI – 2.4 GHz and 5.0 GHz IEEE 802.11ac wireless, Bluetooth 5.0, BLE
2 USB 3.0 Ports.& 2 USB 2.0. Nothing better than sharing the fun, with family or friends, play with up to 4 players.
When the game needs to be stopped, press the pause button to stop or exit, or save games.
Find your favorite games in a selection of over 40.000 games
Plug & Play - Fully Loaded
No Need To Configure The Controllers Or Tweak Any Of The Configuration Settings. Just Plug Everything In And Start Playing In Minutes.
Octa-core ARM Cortex-A2GHz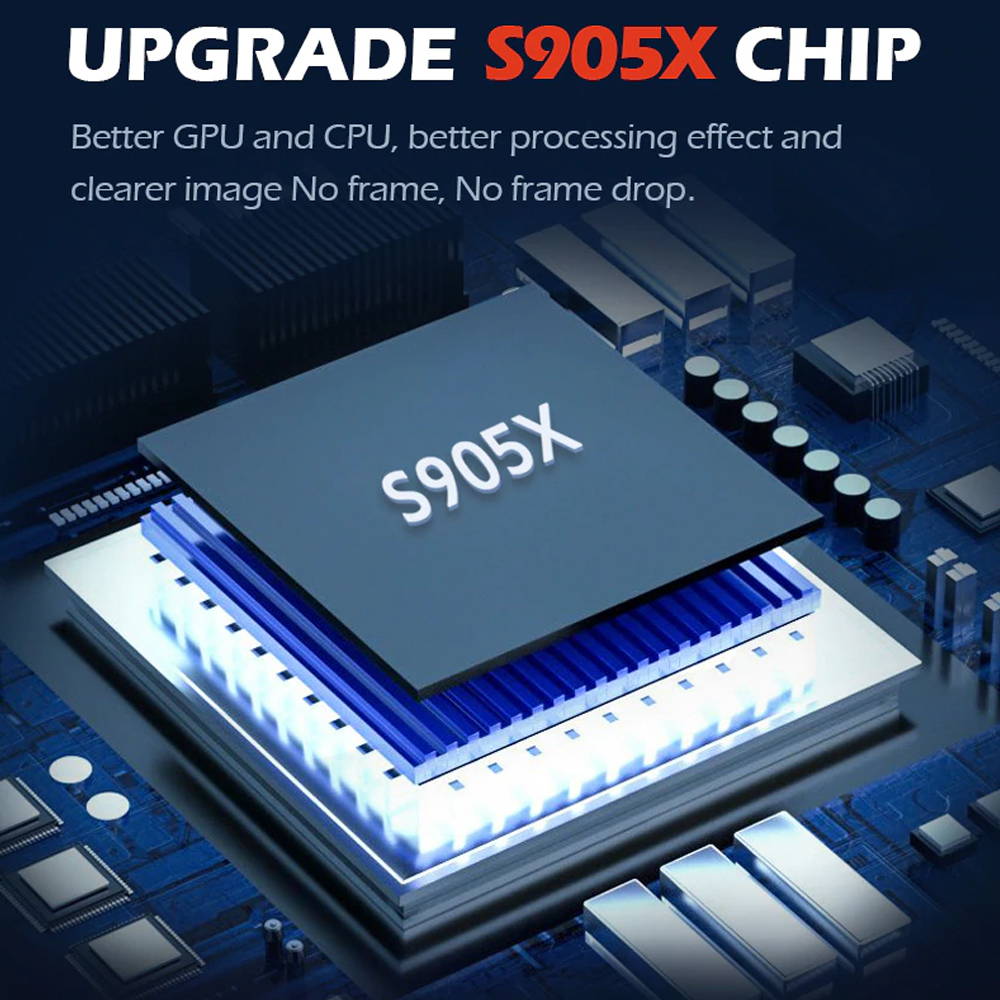 Equipped with an upgraded S905X chip, more powerful than RK3326, with a 4-core ARM Cortex-A53 CPU, 5-core Mali-450 graphics processor, and supports 4K@60fps video hard decoding and HDR processing.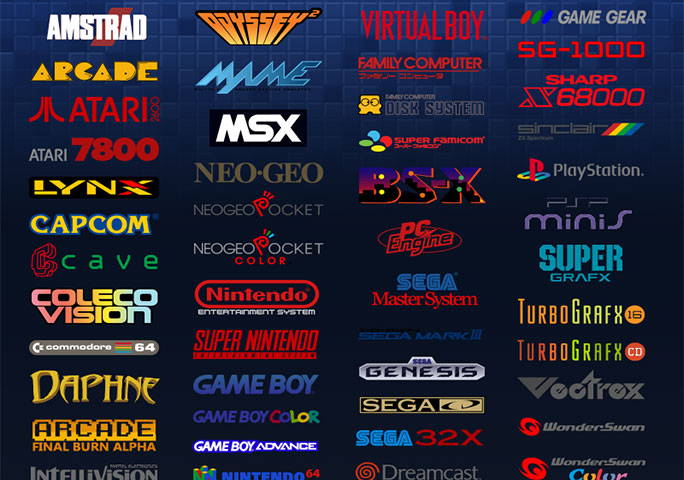 Support for PS1/ DC/ PS1MAME/ N64/ NEOGEO, etc. More than 45 emulators.
CAN I ADD MORE OF MY OWN GAMES?
Of course, you can add games by using an external USB flash or hard drive. You can watch the full tutorial here.
DOES THE CONSOLE WORK ON MODERN SCREENS?
Our Retro Gaming Consoles work perfectly on all modern televisions, HD, 4K, and even 8K equipped with an available HDMI port.
IS MULTIPLAYER SUPPORTED?
You can add two additional controllers to this device. A USB hub is included.
HOW LONG IS MY CONSOLE GUARANTEED?
The console is guaranteed for a period of 1 year. If your console is defective, send it back to us, and the product will then be refunded or exchanged very quickly.
IS THE CONSOLE READY FOR USE?
The console is plug-and-play. Just plug the HDMI cable to your TV, the AC adapter to a power outlet, and your USB controller to start playing. No additional configuration or downloads are required.
WHAT PAYMENT METHODS DO YOU ACCEPT?
We accept many means of payment including Visa, MasterCard, American Express, etc. We offer a secure online payment service through our partners, Stripe and Paypal payment solutions, including the 3D Secure system.
Due to the nature of emulation, not all games/systems run perfectly.The N64 (and others) can run choppy (or not at all). Retro Gaming House cannot guarantee that all games will run perfectly, but most of them do.
Need assistance? Have Questions?
Reach out to us via our contact page, or check out our FAQ portal.