Retropie Emulators In Arcade Gaming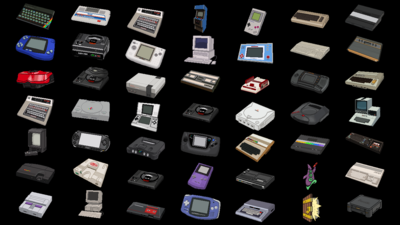 RETROPIE EMULATORS IN ARCADE GAMING
WHAT IS RetroPie?
There are two ways to go about installing software that runs an arcade gaming system. One can be to use a PC with Windows or Linux on it. The second way is to make use of a Raspberry Pi. The Raspberry Pi costs only $35 which is less expensive to use. The major reason why Raspberry Pi is used is because of RetroPie. RetroPie is an application that is used in retro gaming on Odroid, PC devices that work with open source operating systems such as Ubuntu. RetroPie lets you play a wide variety of emulators that emulate all kinds of systems from Nintendo entertainment system to arcade games. It comes pre-configured and requires a little effort to get it running.  RetroPie is usually used by developers because of its friendly interface that can work on both an already existing operating system and an operating system preinstalled on an SD card.
RetroPie has now grown into an open source project that offers developers an extended variety of features for ARM-based devices. The main thing about Retropie that makes its users attracted to it is its inclusion of almost every former experience in console gaming emulation. Retropie consists of the EmulationSation's Interface. But note that Retropie is not part of EmulationStation. EmulationStation is only a front-end whose versions are only a fork that adds some Retropie specific customizations and features.
WHAT IS RetroPie EMULATOR?
RetroPie Emulator is simply a software that makes a computer to behave like a video game console such as Nintendo or any other arcade game. This emulator has assisted in the preservation of a lot of games and slowed the fun to be passed from one generation of gamers to another.  
BUILDING YOUR OWN ARCADE GAMING SYSTEM
Using RetroPie to emulate arcade gaming takes a different approach from that which involves console game emulation. It requires little or no knowledge of using the Linux operating system and in minutes you can be done. This procedure will help you have your retro game console up and running in no time.  
GETTING STARTED
Retropie comes with a set of multiple emulators that each require a specific romset to work. A romset is basically a single compressed file in a .zip format that contains all the ROM files to run a game. The reasons for this is to allow for user preference, accommodate versions that will run better on lower spec Pi such as the Zero and finally to increase the range of games that will be able to be run on the system. RetroPie arcade emulators can come in two types of flavors which are
MAME (Multiple Arcade Machine Emulator): the most popular that can emulate more than a thousand games that would have been lost in history due to the influx of new and improved ones.
FinalBurn Alpha: is another Multiple Arcade Emulator that is mostly used for emulating Capcom, Konami and Cave games.
Different emulators are optimized for different hardware and game, so it would be best to find out the romset that would be required for an emulator to be used.
Steps Involved in the Process
1. Choose an arcade emulator(s)
Retropie usually comes with multiple versions MAME and FinalBurn Alpha. The older version has less processing power so they are less like to support as many games as the newer version which is more powerful with more processing speed. While trying to select an arcade emulator, you should start the game on EmulationStation where a 'Runcommand' window will appear. Select the emulator to be used. Put your romset into consideration while selecting the emulator.  
2. Selecting the right Romset to run with the emulator
There is no best romset to use. You have to find the best one that will run with your emulator. Romsets don't come with RetroPie. To get a good result, it is best to have a complete set of ROMs. This happens because some types of ROMs depend on other parent ROMs to run. Without the complete set, the game will just keep exiting. There is a variety of romset versions that contain different games. Make a little research and find out which romset is needed for your emulator and which games they contain.
3. Transference of ROM files to Raspberry Pi
ROM (Read Only Memory) is a form of updated cartridges (you remember those right?) that allow you to play old games on emulators. Most ROMs are subject to copyright law and so do not come with RetroPie or can be found easily on the net. 
There are three methods of transferring ROMs:
With a USB stick

Through Windows

And via SFTP (SSH File Transfer Protocol
Note that when arcade games are extracted from their .zip files, they do not work.
---